Posted on January 16th, 2013 by eric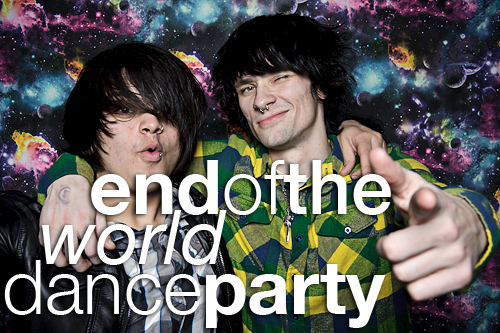 2012 was a weird year. They're all weird, really, and hard, and beautiful, but this was the year it was all supposed to end. I mean, not really, but this was the year where we were all willing to hype ourselves up as if it was the end.
Not enough to start selling all our worldly possessions, throwing out the condoms, and telling off our bosses, but enough where there was that extra spark in the air. And it all went by so quick, that it's hard to remember how much effort we had put into the election, whether worrying or making fun of, or actively avoiding it, that it wasn't just a foregone conclusion, that it was only about two months ago that the bar of Cobra Lounge was lined with a motley crew of burlesque dancers and dominatrices, djs and fetishists and comedians and musicians in Hamburglar costumes staring at the tv, watching the results come in as a hard rain poured outside.
2012 was a grand year of road trips and clusterfucks for GlitterGuts. We started Spring off with the Red Bull JFR Tour, where we hopped on unnecessary planes and toured Midwestern college towns we could have as easily driven to. One leg of the tour was with Red Bull Thre3style champion Big Once and DJ Trentino, who did double duty on drums and turntables; the other was with voice-of-reason Dani Deahl and Zebo, who in a moment of brilliance, shouted from the stage, "I'm not taking any more requests from white women!" immediately followed by "That's okay lil mami, you can still come up." Both parts were led by tour manager/big brother/evil genius DJ Kosmo, who was a great person to meet.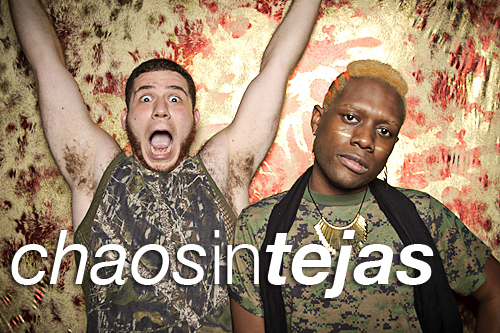 For our second SXSW, we actually started to get things right. I, personally, was still staying at a flophouse where sleep was impossible, bonfires were constant, famous people were stopping by to buy mason jars full of weed, and one of my roommates spilled an entire vial of acid on the floor before dropping down to his knees to lap up what he could. (It wasn't actually a flophouse, it was a very nice house rented out by a lovely young couple who probably had no clue of what was going on, but it turned into a flop quickly nonetheless – I'll probably outgrow this kind of silliness soon, but it was perfect for 2012). Outside of the lodging, the events were on point. Windish Agency day parties with Dan Deacon and Dragonette, a party curated by Rusty Lazer that served as our first introduction to Zebra Katz and Nicky Da B, a Trouble & Bass bash with Drop the Lime, Willy Joy, Deathface, and ShowYouSuck, Lose Control with Ocelot and LeCastlevania, and Chocolate Sundays with Ninjasonik, Japanther, Doomtree, and Hollywood Holt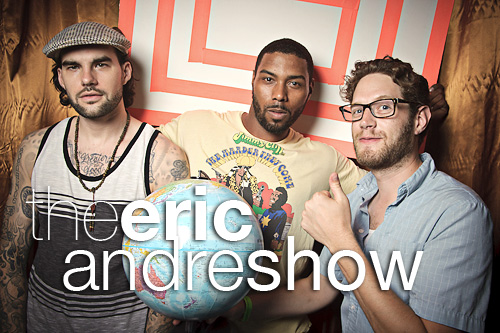 Amidst installing photobooths for Fender at Lollapalooza and Target for the opening of their first downtown store, we packed GlitterGuts up into two cars to road trip out to Denver to shoot a corporate circus at a convention center where the headliners were Greg Corner and Kelly Clarkson, stopping to see the Grand Canyon and some Civil War cemeteries, to stay with our homies at the amazing Fokl Center gallery and eat at Anthony Bourdain's favorite in Kansas City. We tried to shoot some non-private parties for our first time in the city, but everything got screwed up. Reverend Horton Heat's manager didn't trust us (would you?) and we fudged the timing and got to Lipgloss too late to shoot, so just partied with Option4 and Boyhollow, and filled out the rest of our weekend eating biscuits-and-gravy empenadas infront of a baller barcade called 2 Up, pretending we weren't broke at Shotgun Willies, a strip club that sold burritos and hosted lowrider shows in their parking lot, and contracting food poisoning, suprisingly not from stoner street food or strip club burritos.
We ended the summer by driving to Iowa with Zack Eastman and our photo brother MadLab to shoot a secret Girl Talk show where I was overwhelmed by the amount of confetti cannons and toilet paper bazookas jury-rigged out of leaf blower. Also there was a bouncy house, which hosted American Gladiators-style joust tournaments, and proved surprisingly durable against drunk girl's stilettos.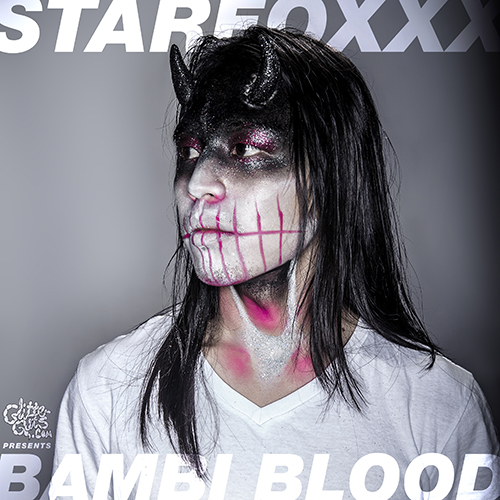 2012 was the year we were voted "Best Photobooth to Make Out In" in the Chicago Reader's reader poll, where we had a presence onsite at two of the major festivals, where we launched our first collaborative photoshoot mixtape with Starfoxxx, put up the second set in our GlitterGuts Remixed series, by the amazing Samantha Gierum, hosted drinking games for the presidential debates, put on a Jukefest, an R. Kelly tribute party, an End of the World Party, an Underground dollar Store, and our own Dance Punk Circus at the Metro! On top of that we brought in a couple of fabulous new beautiful geniuses to the team, heard a lot of amazing music, shot a bunch of surprisingly exciting corporate events, along with some intensely sweet weddings (and one costumed Beetlejuice wedding!) and met and photographed as many people as we could. Thanks to everyone for being a part of. I'm excited to see what 2013 holds in store.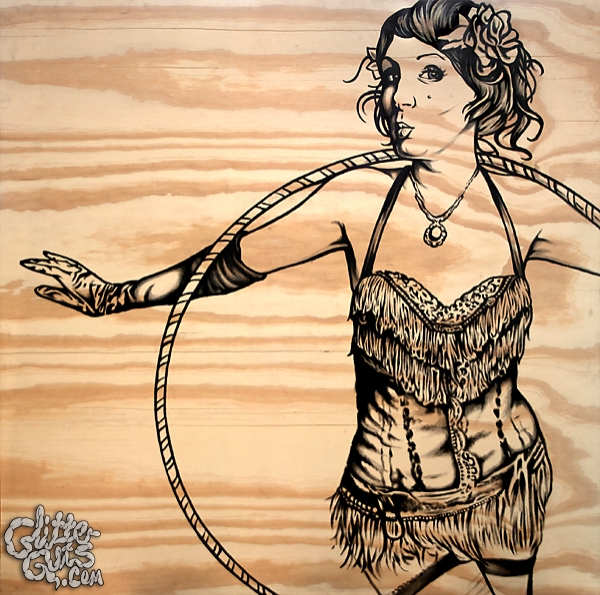 Here are some of our favorite events from the year. Because numbered lists are stupid, we're dividing it up into SHIT THAT WE ALREADY SAID WAS RAD LAST YEAR, BUT REMAINS SO! and THAT NEW-NEW!
THAT NEW-NEW!
(aka Out with The Old, In With the Nucleus)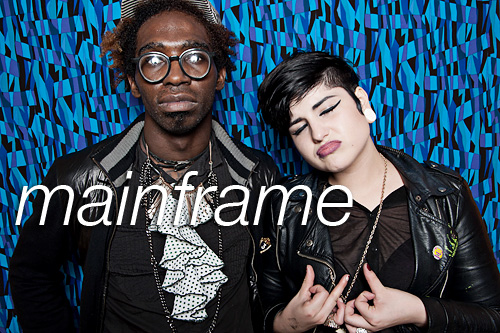 Mainframe is the brainchild of seapunks Ultrademon and Zombelle, who are both cool and nerdy enough to have the term "tumblr royalty" applied to them. Their monthly party at Beauty Bar features the best of the best of weird, trendy artists who happen to be good, or maybe good artists who happen to be weird and trendy (but probably not trendy artists who happen to be weird and good, that's definitely not the theme). In addition to performing artists like Supreme Cuts, DJ Earl, Juiceboxxx, and Murderbot, the fashion on display here is like Fifth Element next-level.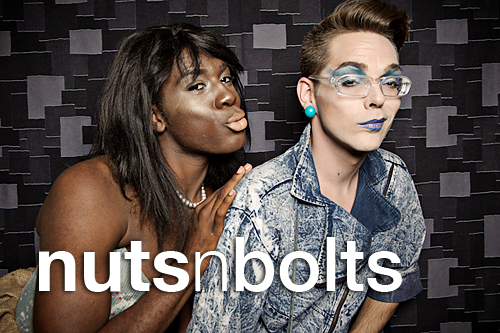 Nuts & Bolts is a free dance party held at Township the first Tuesday of every month. It's a high-energy, themed, costumed dance party serving the queer, trans, and having-fun communities hosted by Trandroid and featuring resident DJ Swaguerilla, but there are two things that really make it stand out: the crafting table and the runway. People are encouraged to augment their looks before hitting the runway to perfect their personal vision of Robot Realness or Canadian Tuxedo or Illuminaughty. This is the type of event that's too good, not to change. Either it's going to expand and start charging money or move to a bigger location and compete for weekend space or disappear (because woeismenothinggoodlasts, y'know?) so start going now because this is the type of shit you'll want to have memories of when you're old, the way it is right here, right now.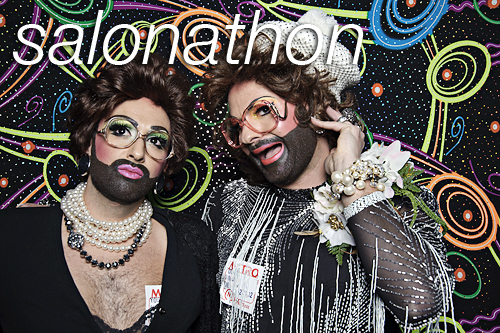 As another beginning-of-the-week free party featuring Swaguerilla as resident DJ, Salonathon is like the theater world version of Nuts & Bolts, but don't let that scare you. We've all been to art school and know how horrible monologues and stand-up comedy and poetry and dance and performance art and burlesque is (or we actively avoided art school because of those things), but erase all that shit from your mind. Bad performance art is the worst, and open mics are the worst, but as an art-damaged, recovering theatre-f-word who's several kinds of jaded and cynical, let me assure you that THIS ISN'T LIKE THAT. This is one of the most-well curated salons I've ever been to; it's all emerging talent, and a lot of it is charmingly unpolished (the spotlights are hardware store clip-lights and, like everything at Beauty Bar, the bathrooms ARE the dressing rooms) but it doesn't have that desperate reek of open mic to it.This is one of my favorite weekly events to go to but a hard one to photobooth. Luckily, for their big end of the year, end of the world holiday blowout at The Metro, we got to come along.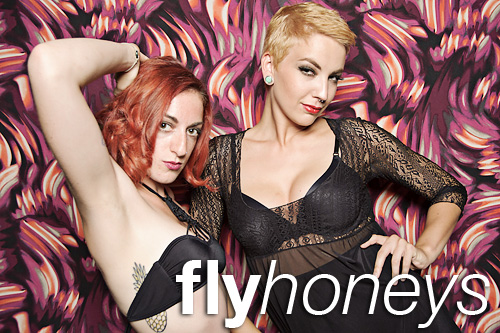 One of the big curators of Salonathon is The Inconvenience, a performance collective that for years operated out of that one really cool stack of lofts in Lincoln Park that also gave birth to the Windy City Soul Club and the steampunk steameasy Root Down, but has now gone legit. I'm not sure if The Fly Honeys qualify as an offshoot of the Inconvenience or a part of it, but it's all family. The Fly Honey Show, taking place at Redmoon HQ over two days last summer, was a benefit for the Inconvenience. The hook was it was a burlesque show, but really it was so much more than that… a variety show, but without the stigma, maybe a revue. There was traditional striptease, and ironic traditional striptease, but there were also musical numbers, kicklines, bands, tangos and comedy, just performed by (mostly) talented women in lingerie. One of my favorite acts from the night was The Ye-Ye's, a Girls From the Garage album cover come to life, a scantily dressed band of badasses rescuing girl group gems like "I'm Blue (The Gong Gong Song)" and "Chick Habit" from the clutches of Quentin Tarantino. Not to be redundant, but Swaguerilla closed out one night, and our super homies The Embraceables closed out another.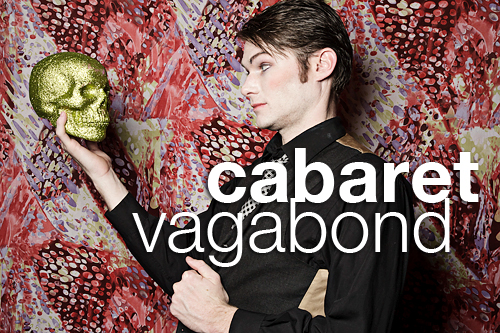 I don't think I realized before I started compiling this list, what a big year it was for theater, and how much theater pulled itself out of the hallowed halls and traditional theater haunts, and out of the insular theater underground, and into that weird middleground space we occupy as well. I don't know which I feel worse about, that I'm telling you that Cabaret Vagabond was some of the most fun I had all year RIGHT AFTER PHOTOGRAPHING THEIR FINAL PERFORMANCE, or that I missed MOST of their performances between their last show, and the first one we shot back in 09. This was another multidisciplinary theater/comedy show, loosely based on the theme of Hamlet, with probably equal parts comedy:tragedy, culminating in a neo cabaret dance party The Dangerous Strangers.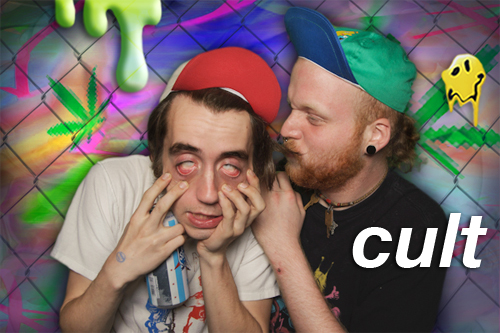 Another great party that's ending it's current run is Cult, but I hear that host Teen Witch is planning on launching a new party around springtime. The last Thursday of every month, Cult would take over Berlin's big hipster party Stardust. Teen Witch has a huge following on tumblr, and the party followed his aesthetic of 33% future, 33% 1990's, and 33% trashy. Guests ranged from Maluca to SSION to Hercules & Love Affair to stars from Rupaul's Drag Race and Bad Girl's Club to straight-up youtube celebrities. We hit up Cult to test out our first greenscreen photobooth, which Teen Witch then put his personal touch on. I'm sad to see Cult take a break, but I'm excited to see what they cook up for 2013.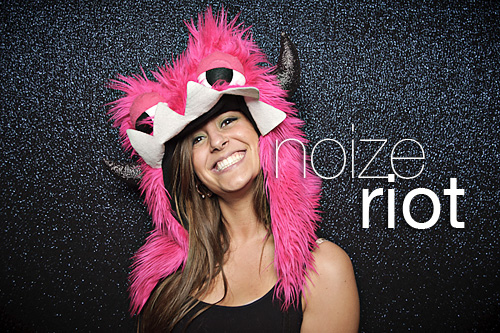 I was about to mourn the loss of the amazing clusterfuck that was Noize Riot, an 18+ collaboration between Midnight Conspiracy and their Deadfame Alliance and infamous local promoters New Era Connected, that got kicked out of no less than four venues that were unprepared for the crazy draw an 18+, legal EDM party would have even in the middle of winter. I was ready to eulogize the party which went on what I thought was a permanent hiatus last year, but as I was typing, I was invited to a brand new Noize Riot loft party event. At the handful of parties where the party was actually thrown at the venue it was intended for, it was a two-floor affair with one floor dedicated to juke and hiphop and another dedicated to dubstep and electro (although truth be told, the ingrate youngins were none-too-pleased about the electro, much to the chagrin of us old bastards who were around to party in 2007).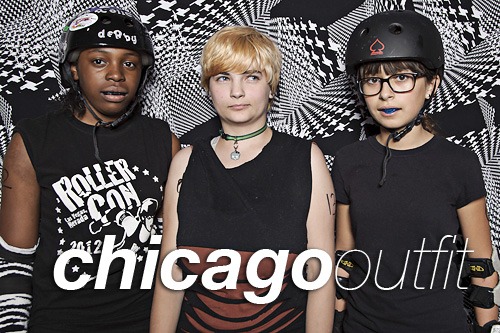 After years of trying and not being able to get our schedules alligned, we finally got a chance to shoot a Chicago Outfit roller derby event for their season closer at The Windy City Fieldhouse. This is the closest we've ever come to having anything to do with sports. It doesn't hurt that the sport is played by lots of tough chicks with tattoos, and at this event, featured bouts between teams in their youth outreach teams, so… tough tykes with cooler backpatches on their jackets than mine.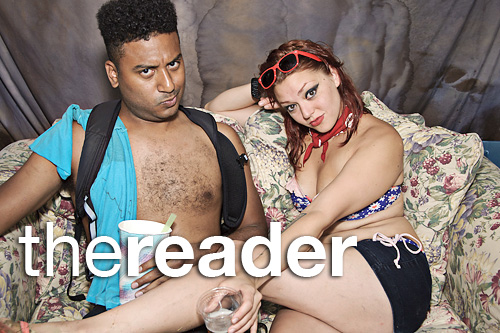 The Reader brought us on board to take photos of all the sweaty sweaty people in their tent at P4K this year, but the real highlight was the afterparty experience. We shot a party for tumblr with Danny Brown rolling HARD and Adult Swim's live Eric Andre show, with weird-and-frequently naked talkshow host Andre, cohost Hannibal Buress, and musical guest Flying Lotus turning the Bottom Lounge into something truly insane.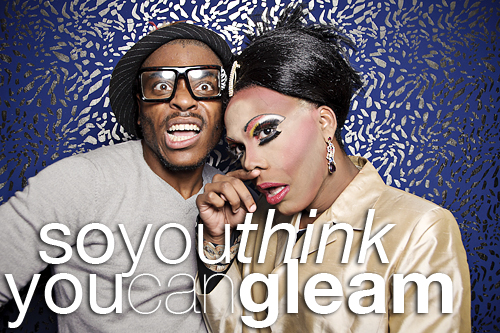 The Center on Halsted brought out performers Precious Jewel and Jade Chicago to show some youth drag performers how it's done and then provide them with a showcase of their own.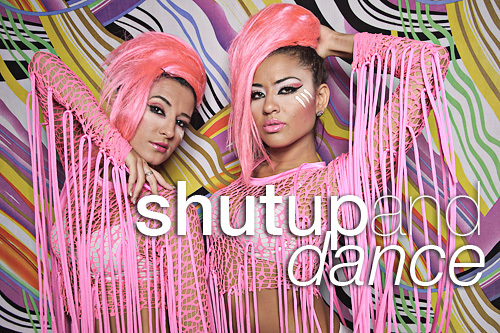 It really shouldn't be, but the professional dance party world is a dramatic, contentious place. Even in a city this big, there are only so many venues, so many crowds, and so much money to go around. There's a lot of booze, a lot of sex available to those who aren't actively trying to avoid them, and just a lot of scene incest so tempers flare up, feelings get raised, and we don't all always act on our best behavior. Shut Up And Dance is kinda like the truce between the gangs in The Warriors: from the outside it's just a bunch of silly looking motherfuckers acting hard, but from within, it's life or death (or even worse… life or day job). The night brings together two representatives of the biggest Monday night parties this city has ever seen, Team Bayside High (of the recently-defunct Rehab) and the Porn And Chicken Dance Party, plus acts from various crews around the city, along with The Mid's Friday night resident Zebo, who is married, has his shit together and who everyone likes as a DJ and a person. Unsurprisingly, the result is what every party should be… fun.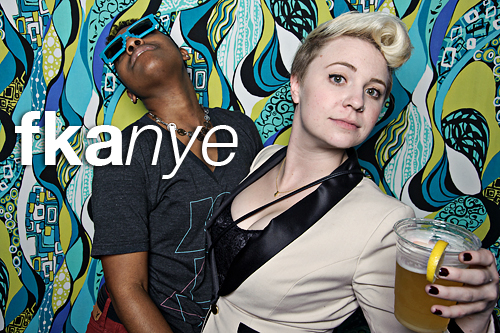 We bookended 2012 by spending two New Year's Eves with the Formerly Known As crew and I wouldn't have it any other way. FKA, happening the first Thursday of every month at Big Chicks in Uptown, is one of those amazing parties that's just in too small a space for us to set up a photobooth. Luckily they like to close out the year with a huge shitshow rager (yes, I'm a grown man and I just used those words in that order) at Bottom Lounge.
SHIT THAT WE ALREADY SAID WAS RAD LAST YEAR, BUT REMAINS SO
(aka Why You Bringin Up Old Shit?)
**our 2011 list if you wanna follow along at home
Bump And Grindcore: Space Jam Edition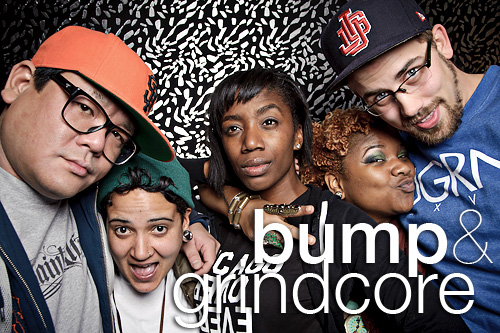 This is a homegrown event, a tribute to R. Kelly featuring bands, comedians, food, burlesque, dramatic readings and lots and lots of dancing. Due to lots of positive feedback, we're going to be holding this event at regular intervals in 2013, as opposed to annually. Keep updated with the (very sparse) bumpandgrindcore.com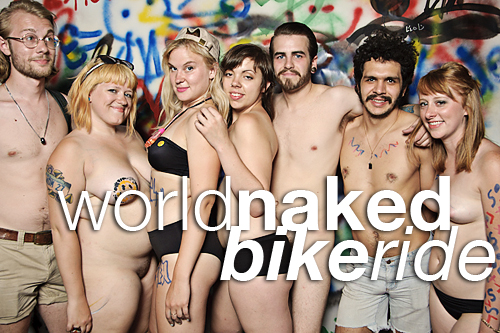 obviously… bikes, body acceptance, I've gone on at length about how awesome this party is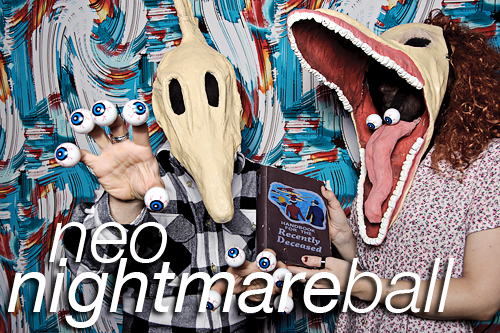 Halloween is our favorite holiday; everyone is dressed to impress. Our favorite events are the ones held at places where it's Halloween year-round: Neo's Nightmare Ball and Nocturna's All Hallows Eve Ball, but we also got to shoot React's big crazy Freaky Deaky rave at Congress, The Embraceables' Dance of the Dead at Burlington, Promse7en's super clubby Halloween party at Hard Rock Cafe, plus spooky editions of The Bangarang at Rogues Gallery in Milwaukee and Another Nineties Party at Beauty Bar.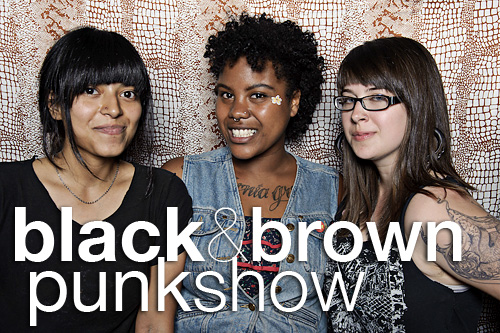 For their third year, The Black And Brown Punk Show expanded to have north side and south side events. It was punk, it was sweaty, it was young, it was beautiful.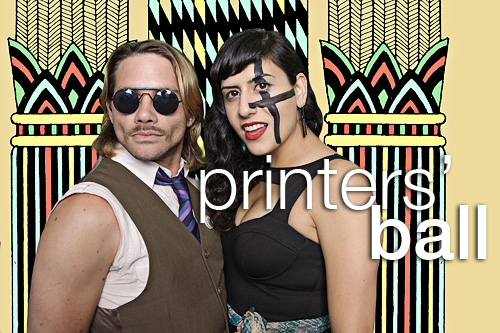 We collaborated with Edie Fake on a green screen backdrop for The Printers Ball. The only thing that could make an amazing party better was this year's addition of swamp-tech puppetshow act Quintron and Miss Pussycat!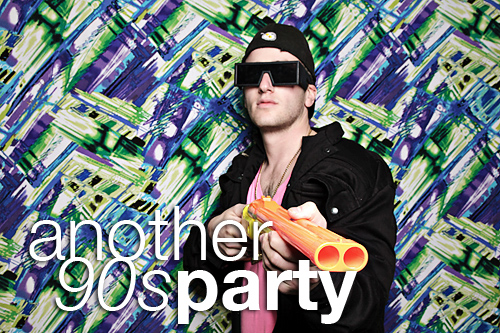 Beauty Bar's rowdiest night is our only residency (probably not a coincidence, wink wink), the last Saturday of every month.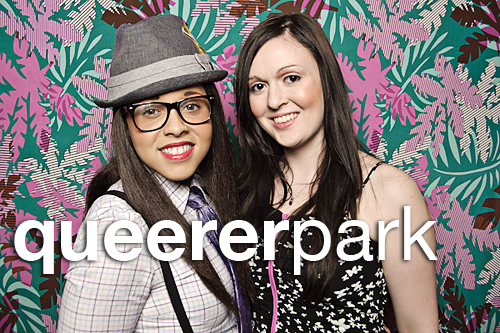 Almost as rowdy as nineties night. Great music, turnt up sexy people, gender neutral bathrooms and a welcoming environment for all.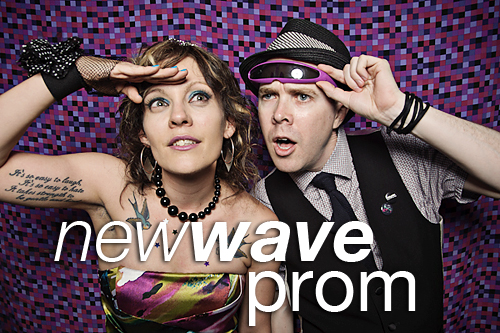 The only thing that could make Neo's solid new wave Thursday night Technique any better, is an excuse to dress up with a theme fit for John Hughes!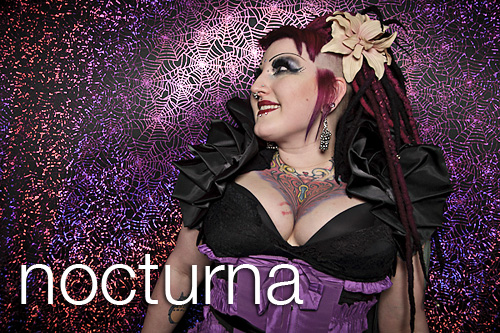 Chicago's best and longest running goth night. 18+ and always soooo good.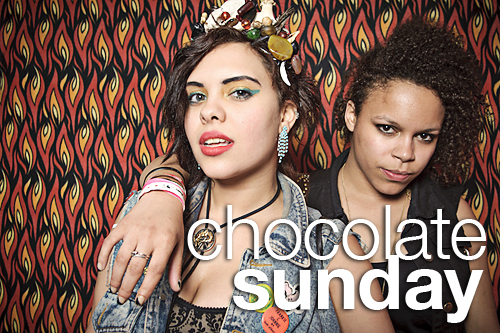 you've heard about it. It gets bigger and bigger each year, and for the second year in a row we got to close it out at the massive Chocolate Sundays.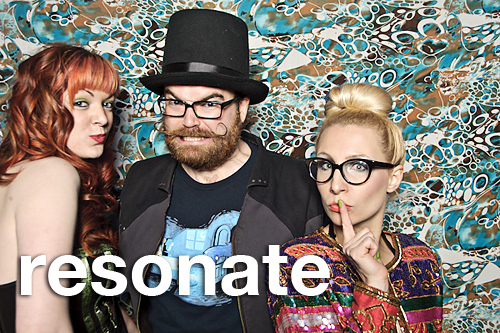 We weren't able to shoot Resonate in 2011, but I'm no stickler for details. This is the big event where Chicago's Burning Man raver community gets together, transforms a space (the last couple years they took over the entire Metro/Smartbar building) into a gigantic dayglo playground and go all out.
SO THAT WAS 2012, HUH?!
Some of it… it was a ridiculous 12 months.
2013 should be just as big, just as weird, just as crazy. If you'd like us at your next event, just drop us a line!
And since no one is gonna read this far down, I'ma get sentimental and extend some thanks to the rest of Team GlitterGuts: Our genius cofounder Sarah Joyce, our photographers Meagan Fredette, Caroline Dixey, Stefan Klapko, Sam Lare, and Alexis Ellers, plus our extended family Ryan Pilot, Jarod Langdon, Mikey Borden, David Miller, and our supporters and collaborators Moneyworth, ShowYouSuck, The Embraceables, Zack Eastman, Anthony Spina, Sam Gierum, Ernest Wilkins, Dani Deahl, Zebo, Martin Malfaktor, Nell Taylor, Fred Sasaki, Brian Sarpaulis, Dan Demchuk, Phenom, Derek Berry, Jaime Black, Adam Black, Blake Dinwiddie, Josephine Shaker, Cobra Lounge, Queerer Park, Beauty Bar, Chicago Read/Write Library, Red Bull, Do312, anyone who still prefers live photographers to machines and all the vain motherfuckers of Chicago. We wouldn't be shit without y'all. Onward and upward.
–Eric Strom