Posted on July 28th, 2014 by eric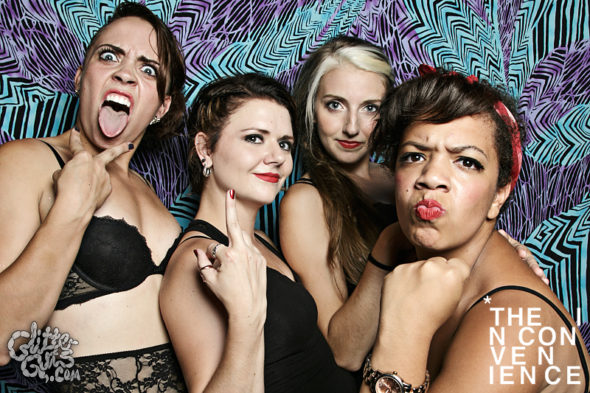 We're excited to be back for another year of The Fly Honey Show, where you can find us on opening night 7/31, Saturday 8/2, and closing night 7/9. In addition to the inimitable Fly Honeys, there will be special performances by our homies Celine Neon, Sid Branca, Swaguerrilla, Darling Shear, Tricky Ol' Puss, and more!
For a little taste of what to expect, enjoy this Warriors-themed trailer for the show, Boppers.
The Fly Honey Show 5 – Teaser Trailer from The Inconvenience on Vimeo.
and check out this jazzy, smoky recap from last year's shows