Posted on July 30th, 2013 by eric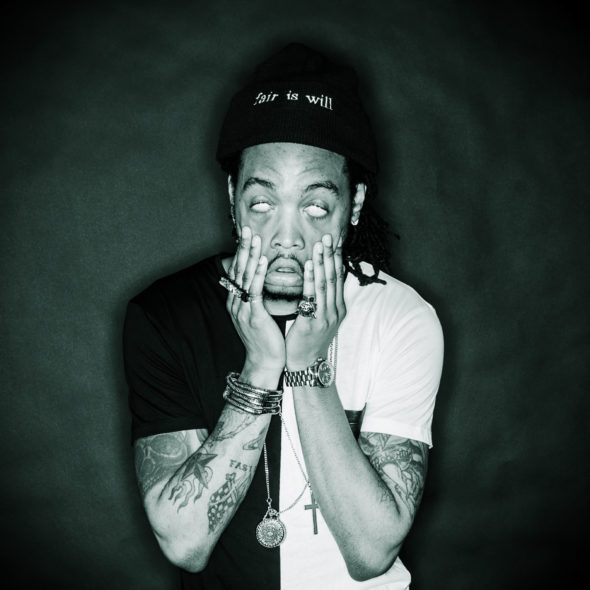 A couple weeks ago we had our homies Kit and Les Soubrettes over at The Doom Room for an urban goth fashion shoot (we'll be unveiling it soon). One of those pictures became the cover of Kit's album New Wavey, a darkwave rap masterpiece featuring guest spots and production by The Drum, Valis, Jody, The GTW, and Bagelman!
Stream the album below, courtesy of AudioMack, and peep the cover which was put together by Elevator.